St Mary's, Coxhoe & St Helen, Kelloe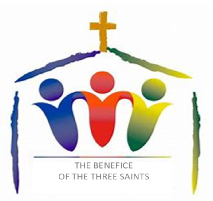 Baptism
A new baby can mean all sorts of changes – changes to our sleep patterns, changes to our finances, changes to our jobs and maybe changes to the way we look at the world.
At a time like this many parents want to think about getting a baby christened – the church calls it Baptism but it's the same thing!
When a baby is baptised, parents and godparents make a commitment to bring the baby up as part of the Church family and learning what it means to be a friend of Jesus.
We would welcome the opportunity to discuss your child's baptism. The first step is simple – come and see us!
St Mary's
Visit us at our weekly Tuesday Coffee Morning (10 - 11 am) or contact a churchwarden
St Helen
Please contact a Churchwarden.
If you are an adult and you want to explore what it might mean to be baptised then please get in touch.
We do recommend that prior to planning any celebration events that you have already confirmed the date of the baptism at the church.
We very much look forward to meeting you!
Return