St Mary's, Coxhoe & St Helen, Kelloe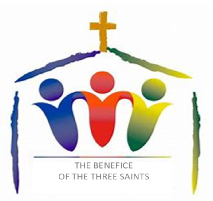 Return
St Mary's in the Community
Children - over the past two years children's mission has grown substantially:
- 'Jesus and Me' (JAM) after school club at Coxhoe Primary School
- Children's Worship service 1st Sunday of month at 11 am. This service puts the children front and centre and includes story telling, arts & crafts, singing, and praising God! We welcome people of all ages!
Coffee Mornings - We host bi-weekly Coffee Mornings on Tuesday & Thursdays at 10 am which serves as a meeting point for people of all ages. We look forward to seeing you there!
Mothers' Union meet in the church's Parish Room once a month
We are actively looking at ways to utilise our church building for the benefit of the community and will be staging events during the year.
If you can help us with this do please get in touch!