St Mary's, Coxhoe & St Helen, Kelloe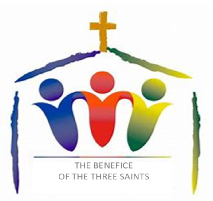 Return
There are two In Memoriam Books at the Church. Each is divided into 6 months. They contain the names of those who have died that families have requested be inserted. The book covering the current calendar month is enclosed in a glass cabinet located at the foot of the Chancel; with the page opened to the day's date.
During the Sunday morning service we remember those who are listed for the coming week (Sunday to Saturday). These names are listed in our weekly Notice Sheet and are remembered during our Sunday morning intercessions.
During the annual All Souls' Service the two books are placed on the altar, and, names requested by families and friends are read out.
We have listed the names in the In Memoriam Books which are updated to 25th May 2019
Names arranged in date order
Names arranged in alphabetical order